Patient Information Management
System for Dentists
Remove all the paper barriers to providing great customer service
PIMSPlus is a cloud-based dental software.
Say "goodbye" to backups, it's automatic.
Secured
Always online
All you need is a browser
Loss prevention during natural calamities
Automatic and FREE updates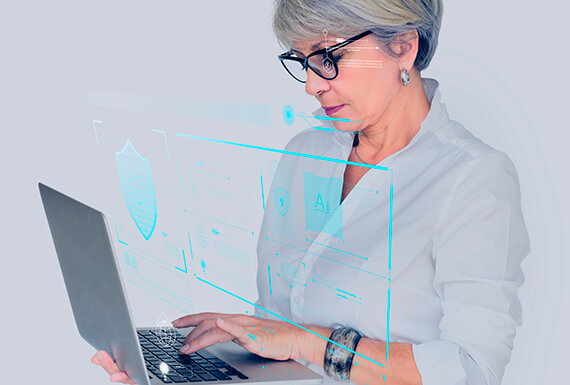 Monitor your clinic's activities whenever, wherever you are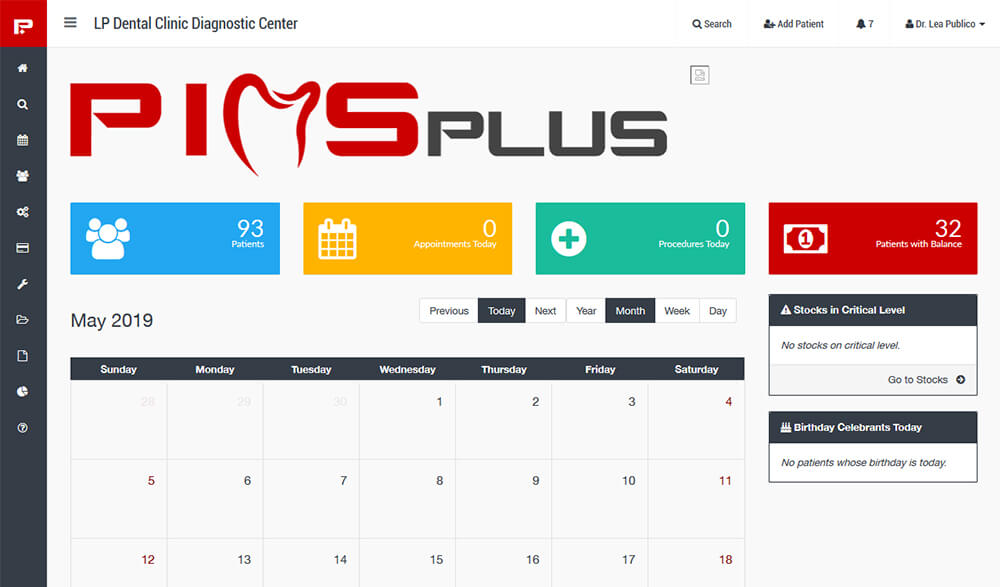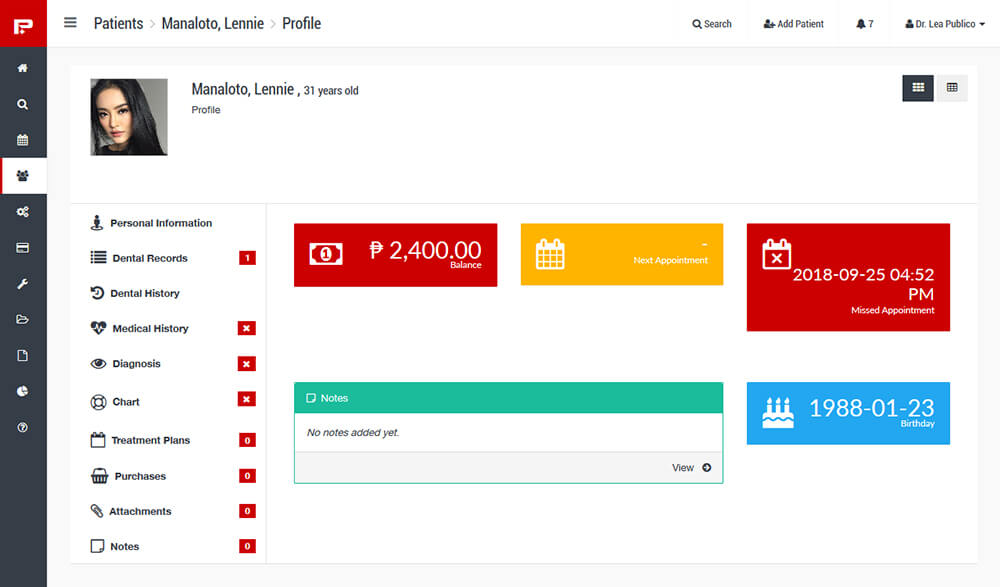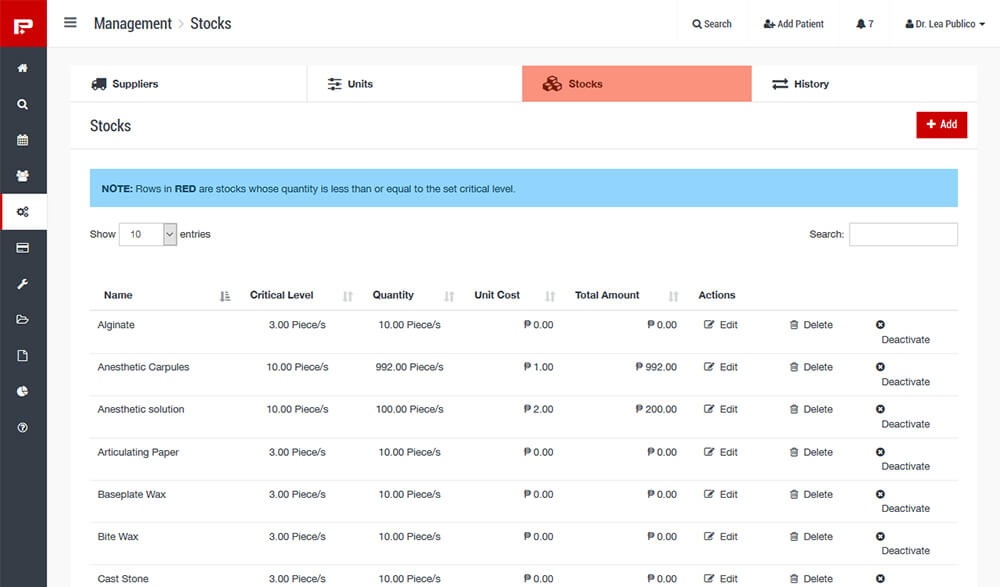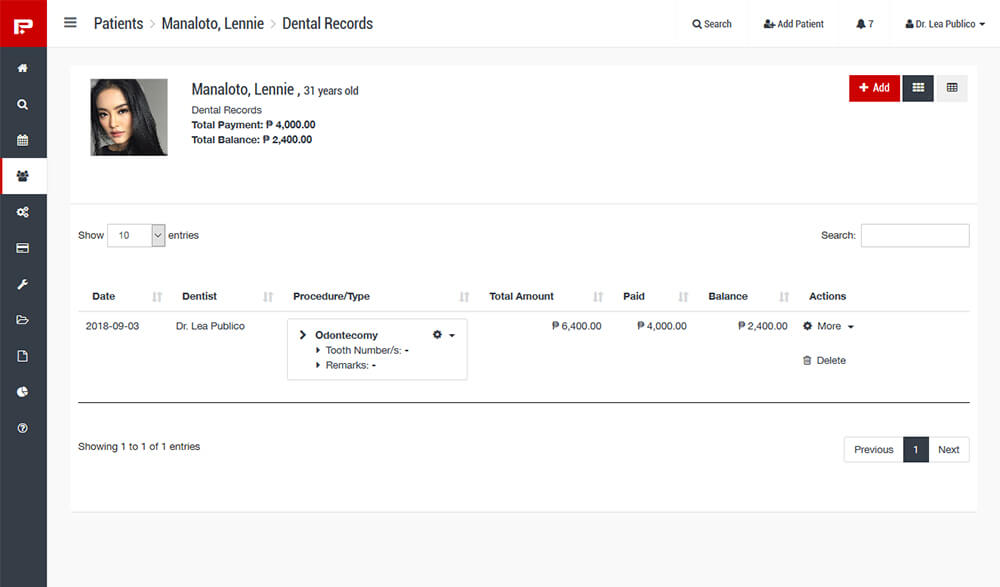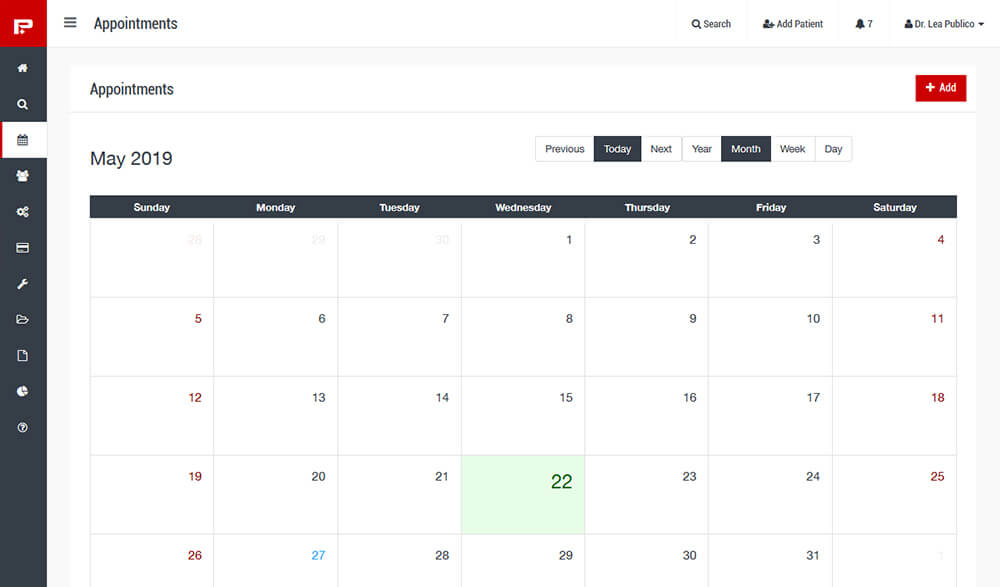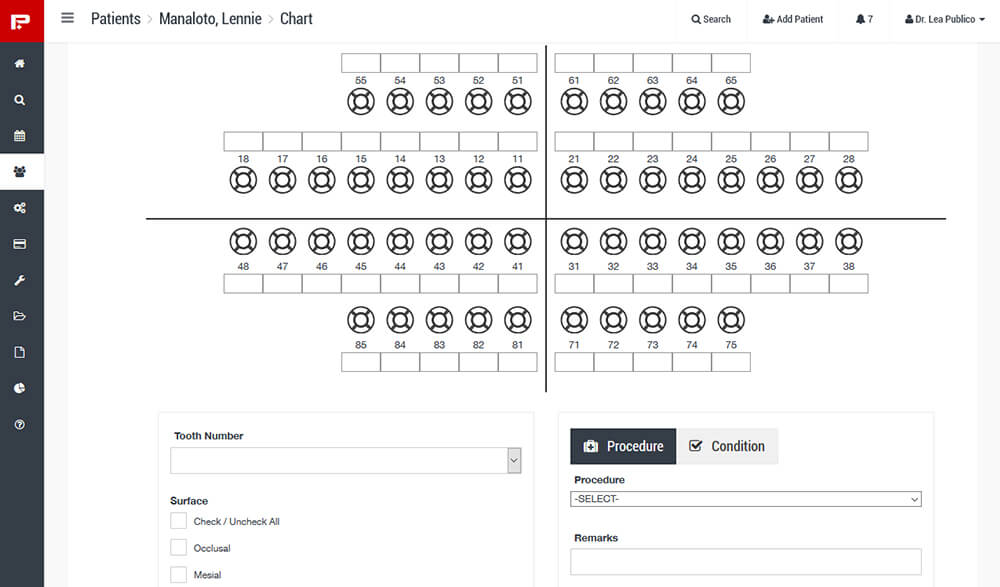 We're not the only ones
excited
happy
amazed
about PIMSPlus...
PIMSPlus easily presents the heart of dental practice - the daily patients' schedule of a dental practitioner, from the first clinic hour by the hour to the last closing time. This feature also shows schedule meant for each dentist in the team. This makes PIMSPlus a favorite! Access the schedule even with a smartphone.
Engage with your patients with great looking custom treatment plans. Complete with all your own branding for that completely professional feel.
PIMSPlus shows you at patients' balances at a glance. Therefore, collections make it easier! Payments and discounts are easy to post which are automatically calculated. A feature every dentist appreciates!
PIMSPlus is the first dental software that is actually fun to use and here is why: PIMSPlus intuitive charting method. With very little training you'll be charting the most aggressive cases with multiple treatment plans per case. It also shows the last intraoral pictures uploaded for each tooth. I mean, how sexy!
All your patient's necessary documents can now be easily retrieved with just a click!
Easily upload Intraoral and Extraoral photos, and digital Radiographs from almost any imaging system.
The medical history required by the Philippine Dental Association is here for your easy retrieval and smart search!
Keep all the necessary information of your patients.
Record and print all the medicines you prescribed your patients!
Allows you to run the reports you want and need. Easily run, create, and automate reports for you and your staff giving you direct insight into how your practice is performing.
Record your clinic's expenses and generate periodic reports.
Easily manage your inventory with PIMSPlus! This system will automatically deduct the materials used for each dental record and the items purchased by your patients.
Pricing
The most affordable dental software out there!
PIMSPlus
PIMSPlus Annual Subscription
Unlimited Users
Unlimited Patients
Lifetime Support
Lifetime Software Updates
Website Development
Basic Search Engine Optimization (SEO)
Domain and Hosting for 1 Year
Mobile Friendly and Responsive
1-Year FREE PIMSPlus Subscription
Appointment Request from Prospective Patients direct to your PIMSPlus
Interested? Get Your Free Trial Now!
Valid for 30 days, check out the awesome features of PIMSPlus.
Be amazed on how you can easily integrate it to your practice.
Just follow these 3 easy steps!